PA-TR
Use: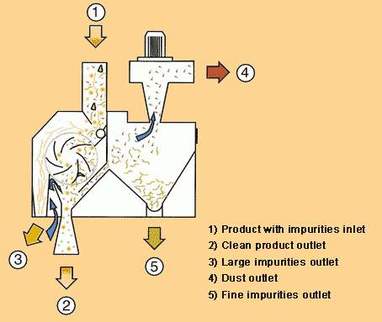 For the removal of light impurities, dust and straw with a rotating drum and air stream.
Input of material through a flap with counterweight to the rotating drum that separates big impurities and straw.
Air stream removes dust and light impurities.
Suitable for precleaning before storage or drying.
Heavier impurities are partially separated in the machine and light impurities and dust are transported to the cyclone or filter by means of a fan.