PA-T
Use: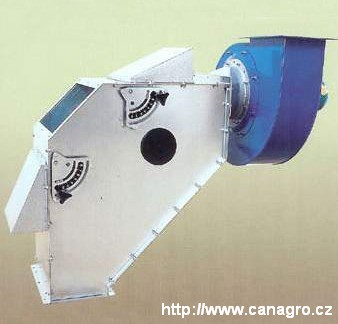 Simple aspiration precleaner for the removal of dust and impurities by air stream sucked in through regulation flaps. Easy air flow regulation. An outlet for connecting to a cyclone or a filter.
Its advantage is its little height.
It can be mounted under the elevator discharge or in the gravity pipeline. Bolted structure made of zinc-coated sheet metal.